In this episode I chat with Functional Nutritionist Jill Kay about taking a holistic approach to recover from burnout. We talk about the moment she knew she was officially burnt out, what she did to recover, and the process she uses with her clients to do the same!
After the year of COVID we could all use some self-care strategies to bring ourselves closer to centered, steady, and refreshed!
In this episode:
03:25 Her turning point "couch incident"
04:23 Jill's recovery journey
04:50 Saying no
05:30 Resting more
06:22 Giving it time to take effect
07:49 Listening to her intuition, letting go of guilt
09:25 How do you want to feel today?
10:40 4 activities you can use to relax
12:30 Moms need to do this
13:48 How often should you 'check in'?
14:49 Why she works with clients for 3 months at a time
17:33 What I love about Jill's approach
20:03 Why lifestyle change requires management of expectations
21:16 Jill's top tips for avoiding burnout
25:32 What to do if you have a 'couch moment'
Connect with Jill: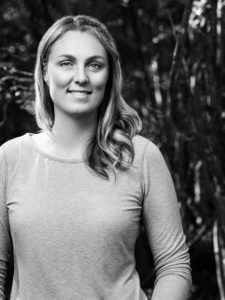 Jill Kay is a Functional Nutritionist and owner of Down to Earth Wellness. She helps outdoorsy women beat burnout so that they can feel more energized, calm and back to the weekend adventures that feed their soul. Jill combines a functional nutrition and scientific approach. She offers 1 on 1 coaching as well as online workshops.