In this episode I chat with personal trainer, Shannon Hennig, an online personal trainer who works with women from a body positive, size-inclusive perspective. Her mission is to provide sustainable fitness programs and nutrition coaching that gets her clients lasting results without the focus on weight loss.
Connect with Shannon: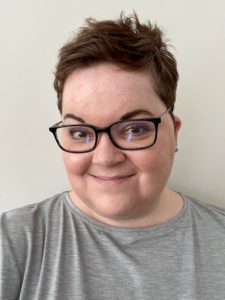 Shannon Hennig is a NASM Certified Personal Trainer and ISSA Certified Exercise Recovery Specialist. She identifies as a "fat fitness coach" and works with clients to reclaim their relationship with movement and their bodies.
With an emphasis on sustainable habits, mindset and joyful movement, her work empowers clients in fat bodies to meet and beat their own expectations. She lives in Calgary, Canada where she's busy running, hiking, biking, strength training and eating chocolate.