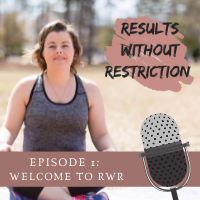 Welcome to the Results Without Restriction podcast!
The show where RESULTS have nothing to do to with weight and everything to do with setting and reaching health and fitness goals that focus on what we're achieving, not what we're losing.
We'll talk about deprogramming from diet culture and get expert advice on reclaiming your relationship with food and movement.